31. Mai 2005
tempa wrote this 14:23:
Eigentlich ist es gar nicht so schwer, eine Website so zu planen, dass der User frei bleibt in der Entscheidung, welche Optionen er für sein Ausgabegerät nutzt. Trotzdem wird bei so machem Unternehmen und so mancher Organisation die Website zum Ratespiel. Die folgende Webseite sollten die meisten Unternehmer kennen:
Ratespiel:
Welche Site ist das?
Page has eight links dash Mozilla Firefox Table with one column and sixteen rows Table with twenty-five columns and twelve rows Edit This page link Graphic slash homepage underline sixteen .jpg Link Link Link Table end Table with four columns and two rows Link Graphic slash efiling underline de.gif Link Graphic slash mypage.gif Link Graphic slash inta dash ohim.gif Link Graphic slash ctm underline mp underline de.gif Table end Table with two columns and one row Table end Table end
Nur für den Fall, dass einer der Meinung wäre, ich hätte, um es schwerer zu machen, etwas weggelassen. Nein, habe ich nicht.
Ich will ein wenig helfen: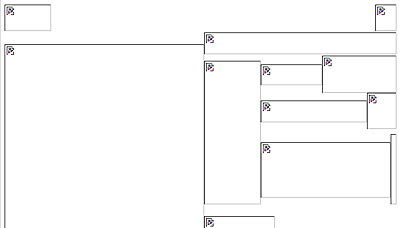 Nagut, ein wenig mehr Hinweise …


Na welche ist das? Wobei diese Site so nett ist und noch einige kleine Hinweise zu belassen.
Der Erste der in den Kommentaren den richtigen Hinweis gibt, erhält den Ruhm und die Ehre. 😉
Ein anderes beliebtes Seiten-Beispiel:
Missing intro — man würde es ja skippen, wenn es nur da wäre.

Übrigens bei letzterem Beispiel dürfte es so ziemlich die einzige Seite im Netz sein, die dies in voller Absicht genau so ins Netz gestellt hat.

Filed under: Ausgabegeraete,Barierrearmut,Der User,Fang,Screenreader
No Comments
Leave a Reply